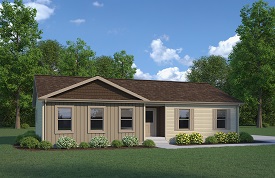 Model Home by Newcastle Homes
Tour a fully decorated model home by Newcastle Homes inside Hale Arena.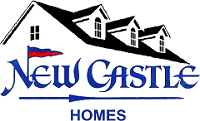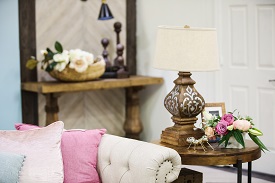 Designer Room by Blooming Keepsakes
Instinctive styles of home décor and furnishings, Blooming Keepsakes is the perfect place to bring warmth, richness and personality to your home. Specializing in custom upholstery, Blooming Keepsakes has reupholstered and shipped furnishings across the United States. With styles from traditional to modern, they offer 1000's of fabrics to fit your lifestyle with a large selection of performance fabrics so its OK if Fido gets on the sofa! Featured on Kansas City Fox 4, we can't wait to help you find the perfect décor and furnishings to make your house a HOME!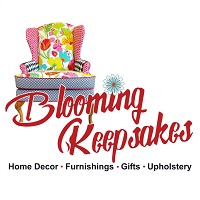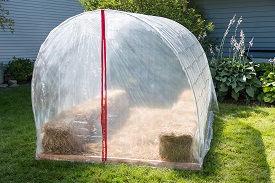 Six-Week Greenhouse
For Kansas City gardeners, starting vegetable plants as early as possible is key to a productive and successful food garden. Author Joel Karsten will have on display a Six-Week Greenhouse that cost less than $100 to build and will help you get a jumpstart on the growing season using this affordable greenhouse and the Straw Bale Gardening method he pioneered.
Photos by Tracy Walsh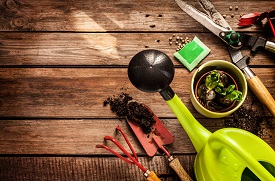 Garden Seminars on the Garden Stage
Looking to make your yard and garden the envy of the block? Attend our Garden Seminars on the Garden Stage in Hale Arena to hear tips from local and national garden experts.

CLICK HERE FOR SCHEDULE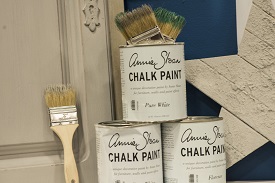 Make It, Take It
with the Diva of DIY Leanne Lee
Whether it's repairing or decorating your home, we've got you covered! Visit the DIY station for advice and demonstrations from the Diva of DIY, Leanne Lee.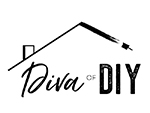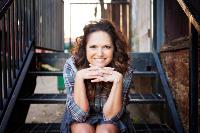 CLICK HERE FOR SCHEDULE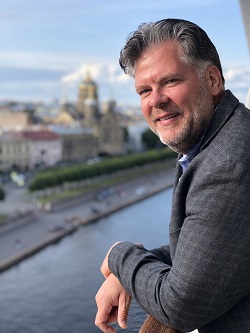 Joel Karsten – The Straw Bale Gardener
JOEL KARSTEN, a farm boy who grew up tending a soil garden like other gardeners have for centuries, shook up the gardening world with his first book describing his breakthrough Straw Bale Gardening concept. The New York Times called Straw Bale Gardening "a revolutionary gardening method" and his ideas have been enthusiastically embraced globally, making his books best-sellers in many languages. Karsten earned a BS in Horticulture from the University of Minnesota and spends his summers tending his vegetable garden, doing research, and experimenting with new ideas and methods he can pass along to his followers. He is a popular speaker, making appearances around the world at events celebrating innovation, garden enthusiasts and healthful lifestyles. He is renowned for his social media presence, blog and on-line impressions. Karsten has inspired tens of thousands of first-time gardeners and a legion of "seasoned" growers who found a new and better way to pursue their passion. He has inspired many "retired" gardeners to begin gardening again once they learn how his method eliminates the physical challenges found in traditional soil gardening. Discover more information about Karsten and his revolutionary methods at www.StrawBaleGardens.com. Links to his Facebook page, WordPress blog, YouTube Channel, Twitter and His TEDx talk can all be found on his website.
Joel will be on our Garden Stage on Friday, Saturday and Sunday as well as at the Six Week Greenhouse during the show.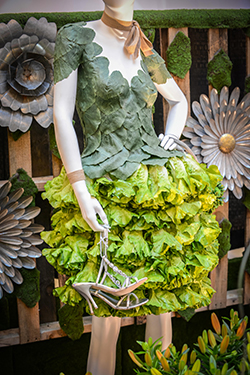 Floral Entrance Dress
Take in a touch of spring when you are greeted by gorgeous gown made of florals and greenery, designed by Sidelines Custom Floral Designs. The weary weather will be nothing but a distant memory – at least until you leave the building.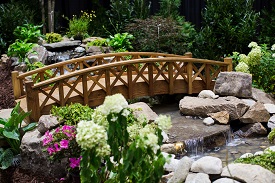 Feature Gardens
Does the thought of spring leave you a little blah when you consider the current condition of your lawn? You'll leave inspired and ready to tackle any yard project after you stroll the feature gardens. This year's Feature Gardens will be created by Atlas Landscape, Doctor's Lawn and Landscape, Gradex Company, and William H. Brown Landscaping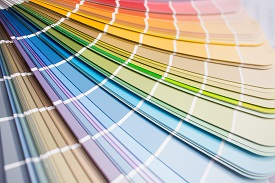 Pantone's Spring 2020 colors
What are the hot new colors to make you home décor pop in 2020? We will have the latest colors from the New York and London runways on display that will make your home décor as trendy as a New York Fashionista.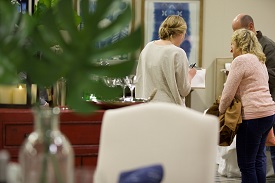 Ask an Expert by Kansas City NARI Chapter
Looking for remodeling and home improvement advice? Members of the Kansas City NARI Chapter will be on-site to answer all your questions about the remodeling process in our Ask an Expert feature.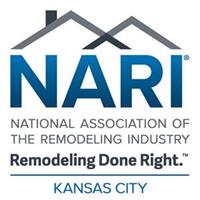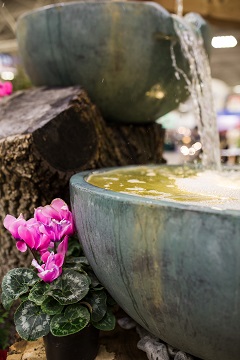 Water Garden Society
Discover the benefits of water gardens in your home. The Water Garden Society of Greater Kansas City will showcase a freestanding water garden made with natural rock features. Relax by the tranquil display and learn how to create a water garden in your own backyard.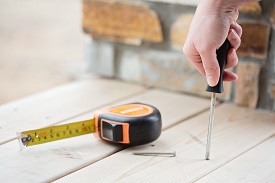 Trade Day – Friday, January 31st
All home-related tradespeople or members of an affiliated association get into the show FREE! To receive a complimentary admission, simply show your valid ID at the Will-Call. We are accepting Business Cards, Association Membership Cards, Employee IDs, Vocational School and Trade School IDs.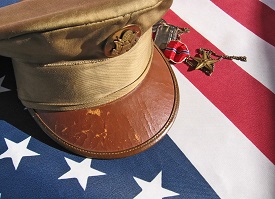 Hero Day - Friday, January 31st

Pay honor and tribute to all our heroes on Hero Day, Friday, January 31st! All active and retired military personnel, firefighters, police officers, & other first responders receive FREE ADMISSION all day. Simply bring a valid ID, and come enjoy the KC Remodel + Garden Show on Opening Day!!

The first 300 Hero's will receive a complimentary pass to The National World War 1 Museum and Monument. Also, Hero's will receive FREE PARKING with a valid ID. Sponsored by the National WWI Museum and Monument.