Home Advisor
HomeAdvisor is an easy way for homeowners to find and connect with trusted home improvement, maintenance and repair professionals. We offer our homeowners a comprehensive suite of tools, products and services such as our patented Profinder, True Cost Guide, Instant Connect and Instant Booking. Access to all of the site's features is free to homeowners, with no membership fees.
homeadvisor.com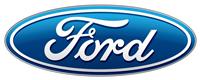 Ford Motor Company
For moving people and cargo, the Transit Connect Passenger Wagon is versatile and flexible enough to keep up with everything life might throw your way. Visit Ford's booth (#1300) to test-drive the 2019 Transit Connect and receive entry into the exclusive workshops taking place every 30 minutes

Infinity Massage chairs
In today's culture, we place more emphasis on our wellness than ever before. After all, a higher level of overall well-being leads to a higher quality of life, which better equips us to conquer our limitations and enjoy doing the things we love most. At Infinity, we aim to help people of all lifestyles do just that by designing our chairs with the latest technology in the industry, including adjustable 3D massage and modern conveniences like Bluetooth® and mobile app compatibility. Elevate your wellness and live your best life with Infinity Massage Chairs.

Sleep Number
Everyone's talking about the new Sleep Number 360 smart bed. It knows, senses and adjusts to keep you both sleeping your best. It can even warm the foot of the bed on each side, to help you fall asleep faster. Does your bed do that? If it doesn't, it's time you met the bed that does it all. Visit Sleep Number today. sleepnumber.com.
Kansas City NARI, the National Association of the Remodeling Industry, is committed to enhancing the professionalism of the remodeling industry and serving as an ally to homeowners. When you work with a NARI member you get an experienced, dedicated remodeling professional who adheres to NARI's Code of Ethics. Always ask your remodeling contractor...
Are you NARI? Visit
www.remodelingkc.com